When you're visiting or living on an island, the desire to explore other nearby islands often arises. Each Canary Island has its unique culture, breathtaking landscapes, wild hiking opportunities, and delicious cuisine. They all offer something different:
Western Islands:
Islands like La Gomera, La Palma, and Tenerife are lush and green, with rich biodiversity. Tenerife, home to Mount Teide, Spain's highest peak, is a hiker's paradise. La Palma is known for its stargazing opportunities, and La Gomera's rugged terrain is perfect for adventurous souls. El Hierro boasts 80% of its land as a biosphere reserve.
Eastern Islands:
Lanzarote, Fuerteventura, and Gran Canaria are drier, with stunning beaches and unique landscapes. Lanzarote has a surreal volcanic terrain shaped by artist César Manrique. Fuerteventura is famous for its windsurfing spots, while Gran Canaria offers diverse landscapes from dunes to lush forests. Don't forget about La Graciosa, a charming island near Lanzarote that's a must-see. Its pristine beaches and tranquil atmosphere make it a hidden gem.
How can I visit other Canary Islands while I'm already on one?
Traveling from one Canary Island to another is very easy, thanks to well-connected transportation options. Here's your guide on how to hop between these beautiful islands while you're already on one of them:
1. Travelling by Plane
All islands have an airport, except Tenerife which has two, which makes the islands well-connect in between them. You'll find two major flight companies for island-hopping. Note: If you're an island resident, you'll enjoy a generous 75% discount on all your flights:
1.Binter Canarias: The more significant player, offering domestic flights across the Canary Islands and even connecting to mainland Spain and other Atlantic destinations. Check out their prices, as they tend to fluctuate.
2. Canaryfly: is a regional airline serving the Canary Islands, offering inter-island flights.
Major islands like Tenerife and Gran Canaria have over ten daily connections. Smaller islands may have fewer options and could require layovers, so keep that in mind when planning your trip.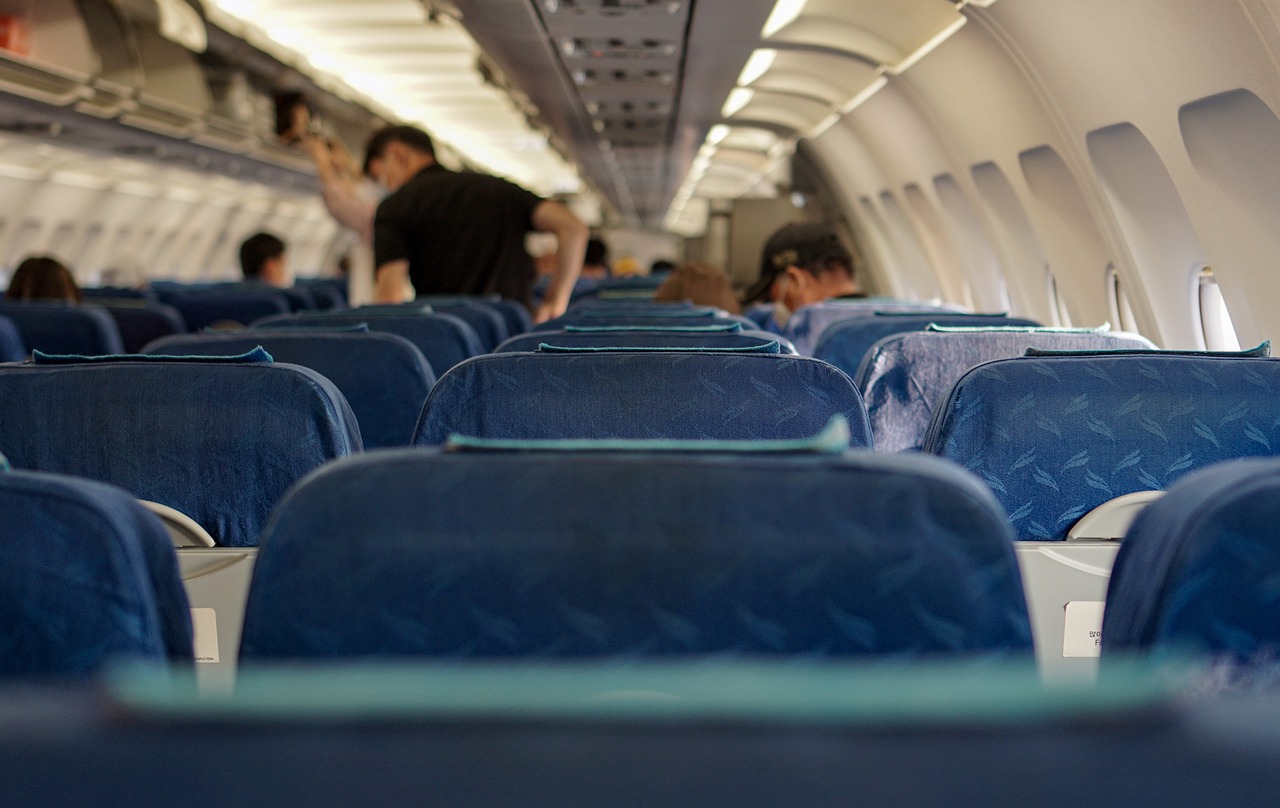 2. Travelling by Ferry
They're all connected by friendly ferry services that welcome both passengers and vehicles. Forget the hassle of flights – here's your guide to island hopping in paradise, with 14 ports scattered across the islands– you're just a ferry ride away!
Lanzarote is connected to Fuerteventura and Gran Canaria, there are 2 main ports in Lanzarote Arrecife and Playa Blanca. There is also a ferry from Lanzarote to La Graciosa.
Fuerteventura ( Morrojable & Corralejo) is connected to Lanzarote (Playa Blanca, Arrecife) and Gran Canaria(Puerto & Agaete) .
Tenerife (Santa Cruz & Los Cristianos) is connected to Gran Canaria, Lanzarote, La Palma (Santa Cruz de La Palma), La Gomera (San Sebastian), and El Hierro (Valverde)
From Gran Canaria you can reach Fuerteventura, Lanzarote & Tenerife.

Here are the ferry companies ready to serve you:

1. Fred Olsen Express (includes bus-ferry combination tickets)
2. Naviera Armas
3. Lineas Maritimas Romero (lanzarote (orzola)- la graciosa, lanzarote-fuertventura)
4. Naviera Nortour (fuerteventura-isla de lobos)
Affordable Adventures– When it comes to ferry prices in the Canary Islands, they may vary depending on the season. Keep an eye out for great deals, especially during the off-peak seasons. Check out the special offers page on the ferry company's website for the latest discounts.
So, there you have it – get ready for an unforgettable adventure!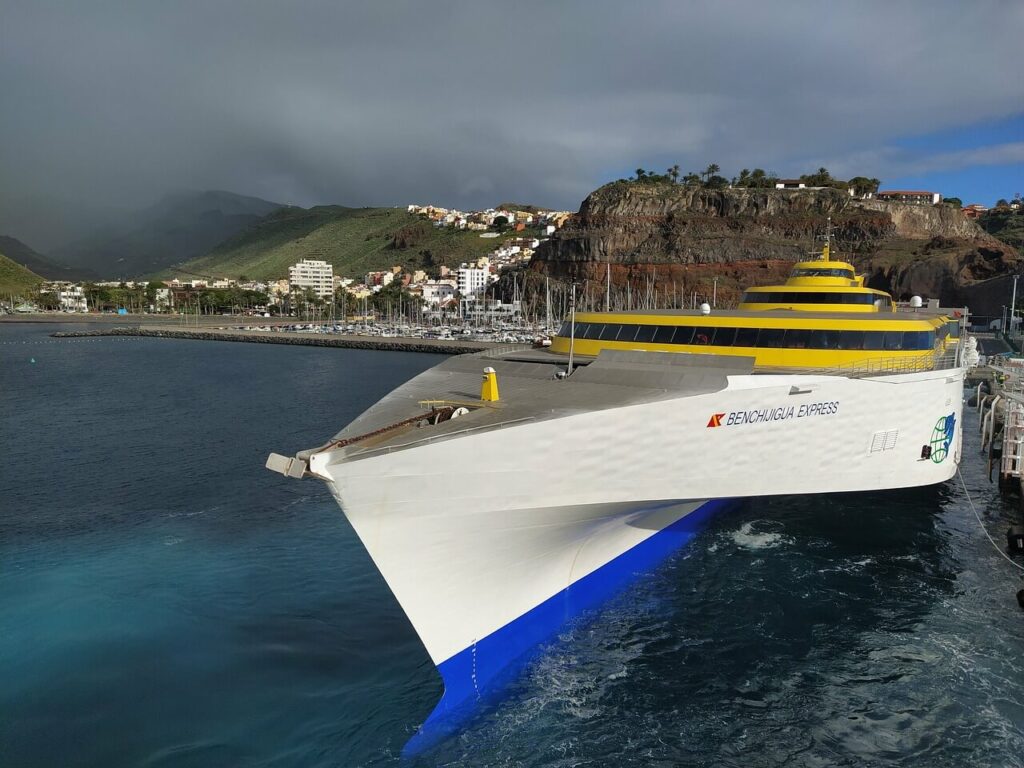 Conclusion
Planning a trip within the Canary Islands is a breeze! These islands are incredibly well-connected, making it easy to hop between them quickly. You've got airports and ports scattered across the archipelago, served by different companies covering a variety of routes. Plus, the best part is that the distances between these beautiful islands are so small that you'll be moving from one paradise to another in no time!

So, get ready to explore with ease, and don't forget to drop by and say hello at White Forest!