English speaking laboratories in Las Palmas
Navigating Las Palmas as a non-Spanish speaker can pose challenges, especially when it comes to health check-ups. That's why discovering English-speaking laboratories in the city is crucial for your overall well-being and healthcare needs.
For digital nomads, travelers, or expats residing on the island, prioritizing regular health check-ups, including blood tests and specialized examinations, is crucial. To ensure that language barriers don't hinder access to healthcare services for anyone visiting, we've compiled a list of the top three highly rated English-speaking laboratories in Las Palmas. Your health matters and these options make quality care accessible to all.
Laboratorio Farmacia Blanco
Situated close to Santa Catalina Park, Laboratorio Farmacia Blanco is a renowned laboratory nestled in Las Palmas. This establishment offers an extensive array of services, encompassing clinical tests, toxicology, microbiology, and genetics.
Whether you're in need of a blood test or a specialized health examination, you can rely on Laboratorio Farmacia Blanco for accurate and dependable results. While some reviews mention a potential delay in result delivery, the overall consensus is highly positive, attesting to their quality services.
Location: C. Luis Morote, 5, 35007 Las Palmas de Gran Canaria, Las Palmas (next to Santa Catalina Park)
Synlab
Synlab stands as another prominent laboratory in Las Palmas, catering to the requirements of digital nomads and tourists alike. As a branch of a distinguished European medical diagnostics provider, Synlab provides a comprehensive suite of services.
Visitors can access a diverse array of diagnostic tests, including blood tests, urine tests, hormone analyses, and beyond. Conveniently situated close to Fuente Luminosa (in proximity to Triana), their English-language website further eases accessibility and understanding for non-Spanish speakers.
Location: C. León y Castillo, 66, 35003 Las Palmas de Gran Canaria, Las Palmas (very close to Triana, Fuente Luminosa)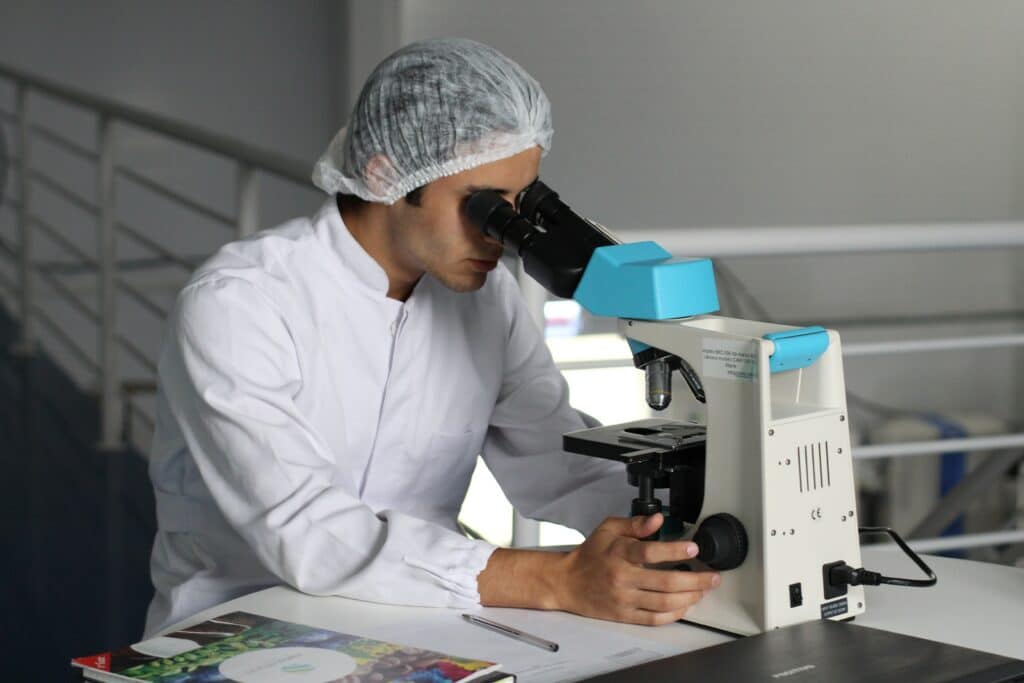 Laboratorio Doctor Manuel Oliver
Right around the corner from the lively Triana neighborhood, you'll find Laboratorio Doctor Manuel Oliver – a true gem among Las Palmas' labs. This place isn't just good; it's top-tier for digital nomads seeking medical services.
Whether it's your regular health check or a specific test, they've got you covered. This lab's all about variety – they offer a wide range of diagnostics tailored to the needs of digital nomads and tourists like you.
The best part? Their team of experts is committed to delivering trustworthy results fast, empowering you to make wise health choices. So, when health is on your radar, Doctor Manuel Oliver is here to make it a breeze!
Location: C. Murga, 48, 35003 Las Palmas de Gran Canaria, Las Palmas (near San Telmo)
Conclusion
Ensuring good health is a must when you're a digital nomad, remote worker, or traveler in Las Palmas de Gran Canaria.
These labs do many tests and are great at it. They ensure precise and excellent results. Being informed about these top English-speaking labs empowers digital nomads, remote workers, and travelers to access healthcare unhindered by language barriers, all while soaking in the city's charm.
Oh, and by the way, if you're curious aboutthe best dentists in Las Palmas, we've got that covered in our recent article too – definitely worth a read! Stay healthy and enjoy your time in this beautiful city.