Find the top English speaking Yoga centers in Las Palmas. Wether you are an experienced yogui or want to give it a try, Las Palmas has plenty of yoga studios to offer you.
You'll have no trouble finding yoga centers with English speaking instructors who will guide you in your practice. Language barriers won't hinder your experience, allowing you to fully immerse yourself in your practice, without having to constantly translate or struggle to understand what they are saying.
Here are the top English Speaking Yoga centers in Las Palmas de Gran Canaria: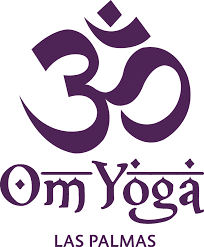 OM Yoga is located right in front of White Forest Coworking close to La Cicer. It offers a sanctuary that serves as a retreat from the intensity and stress of daily life.
They have hatha yoga classes for beginners and intermediate practitioners, as well as yoga nidra, meditation courses and workshops where you can deepen your practice. It's a great place to feel peace and joy inside.
Location: C/Simanca 67, 3010, Las Palmas de Gran Canaria
This beautiful center with ocean views is located in La Isleta neighborhood.
What type of Yoga practice they do at Pure Yoga? The yoga styles they practice are related to the sun and moon energy, vinyasa solar and vinyasa lunar. Aso they practice a more passive yoga, Yin Yoga that works on the connective tissues of the body, the fascia, releasing tension and postural imbalances. In this type of yoga you will remain for 2 to 5 minutes in each position .
Location: C. Concejal Manuel Rodríguez Costas, 3, 35009 Las Palmas de Gran Canaria, Las Palmas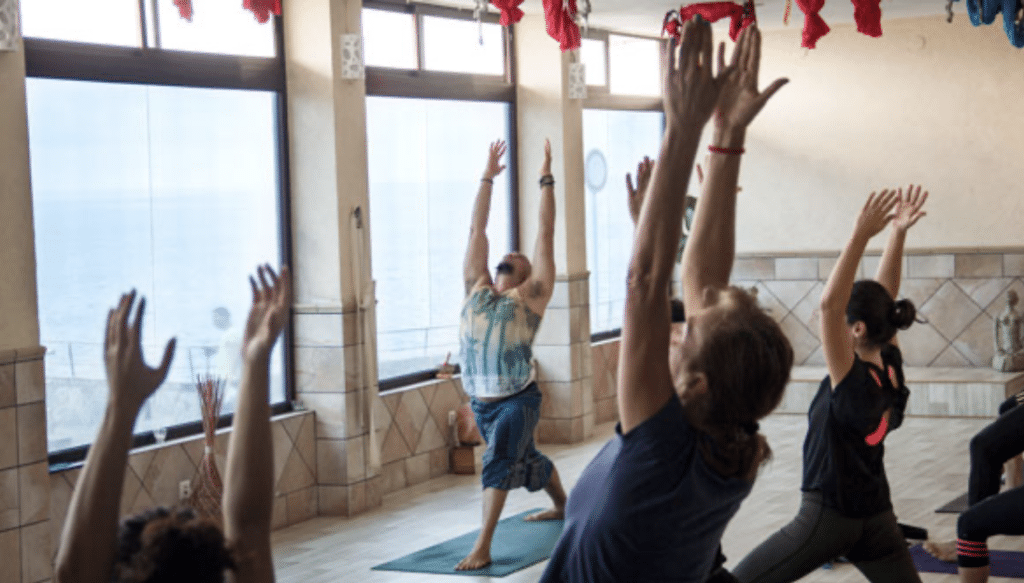 This yoga studio, is also located in La Isleta neighborhood and has stunning ocean views.
Practicing yoga with ocean views leads to states of bliss. Power Yoga is a lifestyle and a freestyle yoga which involves physical poses, concentration, and deep breathing practice. While rooted in traditional methods, it embraces a non-dogmatic approach that encourages creativity and enjoyment.
They have a unique yoga style created by the yoga owners, it has intensive yoga, fusion yoga, vinyasa and ashtanga yoga and restorative yoga. They offer classes for beginners too.

Location: C. de Alonso de Ojeda, 12, 35009 Las Palmas de Gran Canaria, Las Palmas
For those who don't mind a Yoga class in Spanish and want to get involved in the local community, we totally recommend you to try Amaryyo Yoga. They're very close to White Forest Coworking, having 2 yoga studios, next to Las Canteras beach. The teachers are very welcoming and charming! The yoga style is mainly focused in Vinyasa Yoga, restorative yoga , Ying Yoga and breathing excercises, with plenty of classes during the day.
Location: Calle Dr. Grau Bassas, 18, local 2, 35007 Las Palmas de Gran Canaria, Las Palmas
C. Daoiz, 10, 35010 Las Palmas de Gran Canaria, Las Palmas
If you're searching for outdoor English speaking yoga classes, look no further than Meetup.com. Meetup is a popular online platform that connects people with similar interests, including yoga enthusiasts seeking English-speaking classes.
On Meetup.com, you can easily discover local yoga communities and groups dedicated to hosting yoga classes in English, offering a welcoming and inclusive environment for beginners and experienced practitioners alike.
Conclusion
So, if you want to enjoy yoga in the beautiful surroundings of Las Palmas de Gran Canaria and meet like-minded people, these English-speaking yoga centers are the perfect place for you.
You can make new friends and experience all the benefits of yoga, both for your body and your mind, while enjoying the unique charm of this wonderful city.