Cycling proves to be an affordable and convenient mode of transportation in Las Palmas, even though the city is highly walkable. Over the past few years, Las Palmas has transformed into a bike-friendly urban center. For digital nomads, expats, and remote workers, carrying a bike might not be feasible, making bike rental in Las Palmas the wise choice.
Opting for bike rental offers multiple advantages. It's a clever way to navigate the city while being environmentally conscious. Cycling helps dodge traffic and incorporates exercise into your routine. Additionally, Gran Canaria's year-round sunny weather makes biking feasible 365 days a year, allowing you to explore the island effortlessly.
Local bike rental companies are abundant, catering to various preferences. Whether you enjoy leisurely rides, off-road escapades, or electric bikes, you'll find the perfect match. So, saddle up and embark on an exploration of Las Palmas de Gran Canaria's wonders!
For those seeking English-speaking bike rentals in Las Palmas, here's a list:
Indeed, Probably takes the lead as Las Palmas' main public bike rental system, with bike stations dotted all over town. Getting rolling is easy – just sign up on their website or grab their app from the Android or Apple Store app. This app is a breeze to use, giving you instant info on bikes up for grabs and the closest stations. And the cool part? You can pay right from your phone, plus they've got GPS-guided routes to boot. Pedal on!
Keep in mind that each ride is free for a maximum of 30 minutes. If you exceed this time, there's a charge of €0.50 for every additional 30 minutes, up to two hours. Beyond that, it's €0.75 for each extra 30 minutes.
Subscription fees include €40 per year, €20 per month, or €15 per week. This covers journeys of up to 30 minutes, free of charge. So, if you're looking for a convenient and budget-friendly way to explore Las Palmas, Probably has you covered.
The Rental Bike Station in Las Palmas de Gran Canaria is a local gem that everyone loves – from residents to travelers and digital nomads. You'll find it right in the heart of the city, and they've got an awesome range of well-kept bikes for solo riders, couples, and families.
They've got all the options covered – whether you want to bike for an hour, a day, or even a whole week. And guess what? They throw in helmets and locks to make sure you're cruising around safely. Plus, being right in the city center means you're just a pedal away from the coolest spots in Las Palmas.
If you're up for more than just a ride, they've got guided tours that'll give you an insider's view of the city. Oh, and don't worry about any bumps on the road – they've got repair services and are there to help if anything comes up.
Bottom line? The Rental Bike Station is your go-to for a fun, eco-friendly way to explore Las Palmas and beyond!
Address: C. Veintinueve de Abril, 63, 35007 Las Palmas de Gran Canaria, Las Palmas
Teléfono: 928 93 54 11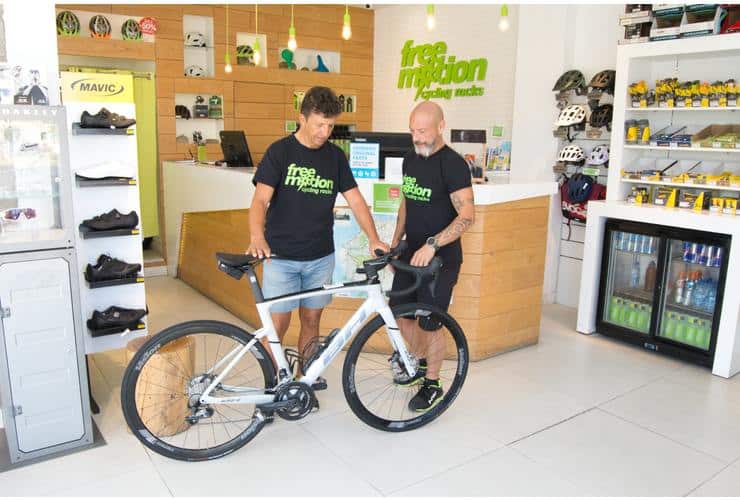 Free Motion is a renowned bike rental and tour company in Las Palmas that is highly regarded for its quality bikes and exceptional customer service.
They offer a wide range of bicycles, including road bikes, mountain bikes, electric bikes, and city cruisers, catering to riders of all levels. They provide guided tours led by experienced guides, allowing visitors to explore the scenic landscapes and attractions of Las Palmas.
Also if you need to repair your own bike, they do have bike fitting services, rental accessories, and a dedicated workshop for repairs.
Address: C. León y Castillo, 323, 35006 Las Palmas de Gran Canaria, Las Palmas
Phone: 928 29 02 98
If you're on the lookout for top-notch bike rentals and tours in Las Palmas, look no further than Free Motion. Renowned for quality bikes and top-tier customer service, they're a go-to choice.
Their bike selection is impressive, spanning road bikes, mountain bikes, electric bikes, and city cruisers – a treat for riders of all skill levels. What's more, their experienced guides lead guided tours that let you uncover the beauty and attractions of Las Palmas.
But that's not all – Free Motion's got your back even if you're bringing your own bike. They offer bike fitting services, rental accessories, and a dedicated workshop for any repairs that might pop up. It's a complete package for bike lovers!
Address: C. Nicolás Estévanez, 65, 35007 Las Palmas de Gran Canaria, Las Palmas
Phone: 603 02 41 91
Conclusion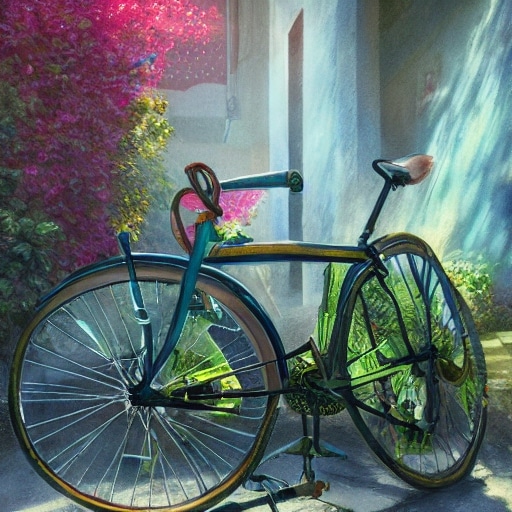 enting a bike is a simple and eco-friendly solution for getting around the city.
It's not just about transportation; it's an adventure, a practical choice, and a healthy way to explore the island's stunning landscapes. So, gear up to pedal your way to unforgettable memories and make the most of your stay in Las Palmas de Gran Canaria.

And remember, a friendly "Hi" is waiting for you at White Forest!