Imagine waking up to breathtaking ocean views, spending your lunch breaks on sandy beaches, and exploring a vibrant city filled with friendly locals. That's Gran Canaria, one of the stunning Canary Islands, and it's become a hotspot for digital nomads looking for a perfect work-life balance.
But why do so many remote workers and digital nomads choose Gran Canaria?
1. Coworking Spaces: Work in Paradise
Gran Canaria has become a digital nomad hub, teeming with diverse coworking spaces such as White Forest. Here, you can mix work with exploration, enjoying the island life while staying productive. These spaces offer an opportunity to connect with fellow travelers, gaining inspiration and support from a thriving community of like-minded individuals. Las Palmas sets the stage for networking and collaboration, making it an ideal environment for professionals on the move.
2. Cost of Living: Affordable and Comfortable
One big reason digital nomads love Gran Canaria is that it's affordable. Living here costs less compared to big cities in Europe or the US. According to Numbeo, a website that tracks living costs, a single person might spend about €600 a month (not counting rent). For a family of four, it could be around €2,200 a month (without rent).
Looking for a room in Las Palmas de Gran Canaria? You can expect around €4 per month. If you're up for spending about €800, a small apartment near Las Canteras beach could be yours. Keep in mind that these rates might change based on the time of year and how long you're staying.
(Keep in mind: This info is based on Numbeo data and is just a general idea. Actual rental prices could be different.)
Speaking of selecting the top neighborhoods for digital nomads in Las Palmas, many opt to reside here.
3. Weather: A Subtropical Paradise
Gran Canaria boasts a subtropical oceanic climate, which means temperatures seldom dip below 20ºC, even in winter. Here, there's no real winter; it's more like a perpetual spring or summer. In the hottest months, you can expect temperatures of around 30ºC, often with sunny days and very little rain. This makes it a dream spot for sun-seekers who enjoy mild temperatures. It's not scorching hot nor uncomfortably cold—it's just that perfect, delightful temperature you'd love to live in.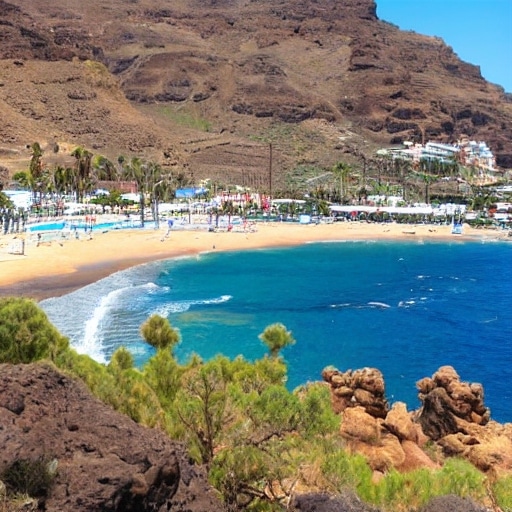 4. Friendly People
The people of Gran Canaria are known for their warm and friendly nature. They're always ready to lend a hand, and their lifestyle is all about staying laid-back and stress-free. Don't be surprised if a stranger greets you- it's quiet normal here. Living on the island is a breeze, with a relaxed pace that's easy to embrace. Just keep in mind that English isn't widely spoken, which can be a great motivator to brush up on your Spanish skills.
5. Miniature Continent
Fascinating fact: Gran Canaria is often called a "miniature continent" because of its varied microclimates and landscapes. The scenery can transform drastically in just a 10km drive – from lush mountains and forests to untamed beaches. Even the weather shifts as you venture away from the city. So, if you're planning a road trip, pack your bag with a swimsuit, flip-flops, and a jacket. The island's surprises are endless!
6. Wide range of Activities
Gran Canaria is an outdoor enthusiast's paradise, ensuring endless excitement! Whether it's catching waves in a surfing class, jogging along the coastline, biking, trying CrossFit or yoga, hiking through the mountains, exploring museums, scuba diving, setting sail on the ocean, paragliding, or immersing in iconic music festivals like WOMAD, the Jazz Festival, and the renowned Carnival – you're spoilt for choice.
Speaking of Carnival, it's a major event here, lasting over a month from February. Gran Canaria guarantees you'll never be bored!
7. Great Surfing Spot
Gran Canaria has gained fame as a surfing paradise. Whether you're a newbie or a seasoned pro, surfing here is a delight. If you're traveling, lugging a surfboard might not be ideal, and purchasing one might not make sense. The good news? In Las Palmas, you can easily rent surfboards and even take surfing lessons.
Within Las Palmas, the renowned spot is La Cicer – perfect for both beginners and experienced surfers. Conveniently close to White Forest, you'll discover numerous surfing schools here. So, whether you're catching your first wave or chasing the thrill, Gran Canaria's surfing scene has got you covered.
So why do digital nomads choose Gran Canaria as a top destination?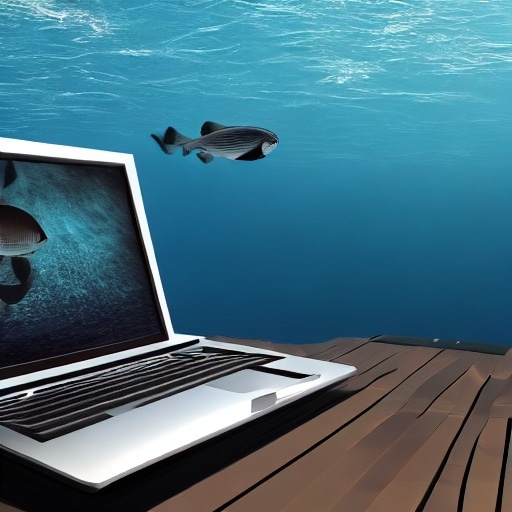 For countless digital nomads, escaping chilly European winters is a prime motivator. In Las Palmas, they can trade snow for sand, embracing year-round ocean swims and beach lounging. Moreover, it's a renowned surfing paradise, drawing learners and enthusiasts alike, even in the cooler months.
Beyond the climate, the island offers another attractive factor: the affordability of living with strong internet connectivity. Both are crucial for remote work.
Las Palmas holds its own as a hotspot for digital nomads due to its vibrant and ongoing activities. A thriving community of like-minded nomads has already established itself here, making Las Palmas an optimal place for networking and collaboration. Whether you're seeking work-life balance, sunny shores, surfing thrills, or a welcoming community, Las Palmas of Gran Canaria has it all.
Absolutely, Gran Canaria has solidified its place among the world's top digital nomad destinations, earning a high-ranking spot on Nomad List. .
If you're contemplating a visit to Gran Canaria, look no more – come and immerse yourself in the experience. When you do, make sure to drop by the White Forest coworking space. We can't wait to welcome you!